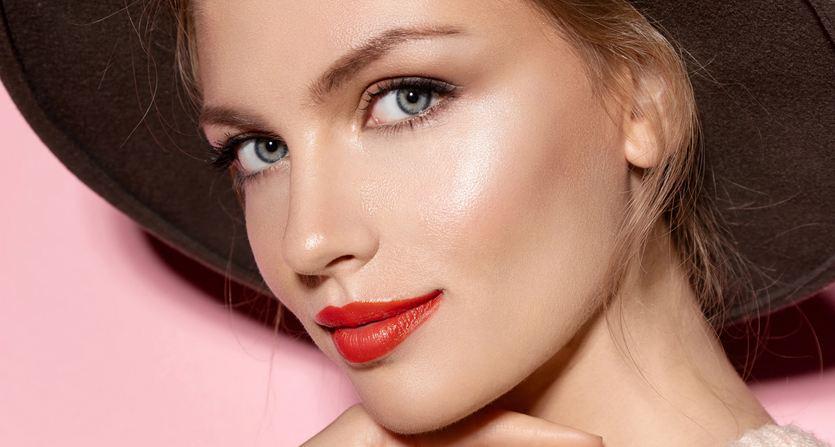 At many points in time, we want to wear makeup but still maintain that natural look. Regardless of this paradox, it's possible. Identifying the right makeup while going for the natural look is always complex. You have to avoid anything too dark or too bright.
A natural look can always be attained with the help of makeup and sometimes much of it. Measures such as getting enough sleep and avoiding stress may never work for you. Your choice of makeup and your application skill will determine the look. Always go for products that enhance your skin tone. Below are tips on how to look natural while still on makeup.
The Skin Comes First
A natural look is all about glowing and natural skin. Everybody desires it, but the approaches you employ determine whether the look is a hit or a miss. Applying makeup doesn't guarantee a natural look unless there is more work put into it.
It all begins with the preparation of the skin. If you care about that natural look, you have to invest in hydrating face masks. They are an essential tool for face preparation.
The mask keeps the face moisturized paving the way for other necessary procedures.
Moisturize the Skin
Moisturizing mostly applies to individuals with dry skin. If you have oily skin, you are advised to skip this step. Moisturizing creates a perfect base for your makeup. It also offers anti-aging benefits to your skin.
Moisturizing products do not have to match with your skin complexion. They can even go a step further, provided the skin becomes moisturized. Dry skins will never attain the natural look unless Moisturization measures are put in place.
Moisturizing creates smooth skin, giving room for the coveted natural look.
Use a Concealer
A Concealer hides away any blemishes, acne-prone areas, and dark circles. This eradicates any imperfection on acne-prone skin leaving it looking flawless. The concealer has to be rich in pigments for it to serve that purpose entirely. Additionally, it has to be in small amounts to give room for other products and procedures.
Applying makeup without the use of a Concealer is a waste of time and resources. You will never attain the natural look that way.
Befriend the Mirror
Applying the concealer and other related products is an interesting affair and, often, it might carry you away. Never be sure about the quality of the procedure unless you're in front of a mirror.
Using a concealer requires an eye to eye interaction. It is for this reason that the mirror is necessary. People judge your looks depending on what they see. Look straight into the eye and take care of those imperfections. It will be challenging to achieve any positive result without this eye to eye interaction.
Go For a Light Foundation
Thick and cakey makeup has no chance when going for a natural look. Instead, a liquid foundation or powder will do you great.
In case you are not sure of the right foundation for your skin, there is no need to worry. Drugstore foundation has got you covered with drugstores' wide variety of skincare products.
Using expensive makeup doesn't guarantee a decent look. It is the skills that you employ that matters. Use a brush or sponge to spread the foundation for a perfect look.
Use a Primer
A primer is the easiest way to go when looking for a minimal look. It creates a smooth base for other operations. Primers exist in different varieties depending on the role they play.
A pore-filling primer smoothes and fills any pores. An illuminating primer adds an extra glow that keeps you hydrated.
Cream It
The power of cream is that it creates a blend of the products and makes them sink in the right places. It is even more natural than ordinary powder. Once you're done with your concealer and foundation, time is ripe for the cream. Use a damp sponge to apply it on top of these other products. The cream holds everything onto its rightful place.
In case you are not sure about the duration of the look, use a setting spray to grant the natural look more life.
Define Your Eye
The best approach of defining your eyes without courting drama is applying a brown or black eye pencil. It has to be strictly on the bottom and top waterlines of the eye.
You will then have to tightly close your eyes to push the pigment to the lash-line deepening its appearance. All that is necessary is the pigment found in the lash-line. You will then use cotton to remove the excess pencil.
With this, your lashes will have a fine and natural appearance.
Take Care of Your Brows
Naturally bushy brows are right for you. However, giving them a more elegant look will enhance your beauty. A brow gel is all you need.
The gel has fiber, and it comes in a variety of pigments. Always go for the clear one so as to achieve the natural look. The brow gel grants your eye that extra appearance without stiffening the brows.
With a few strokes, your brows will look fantastic.
Study Your Skin
Not all skin types are similar, and thus, products that work for others may never work for you. It's therefore upon you to carry out some research to ascertain which products are good for you.
Avoid products that will, in any way, happen to bleach your skin. Natural makeup looks are all about maintaining your original skin complexion.
Be Creative
Beauty product firms are working day and night discovering new products. The fact that drugstore foundation products are tried and tested means that it is upon you to get creative with them.
Avoid applying makeup the usual way. Do your research and come up with a product combination that will give you an elegant look.
Beauty products may never be enough to give you a natural look. Perhaps, those eight hours of sleep is all that your skin needs to glow. Avoiding stress and drinking enough water is also helpful. Consider these natural approaches for a natural look.