Best Top Coat: Seche Vite Fast Dry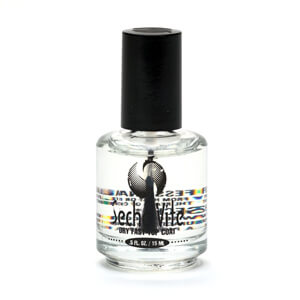 THE BEST TOP COAT around! Seche Vite dry fast top coat is so highly spoken of in the nail world. It consistently receives 4.5-5 star ratings.
I personally have & use this top coat, and there's no way I would paint my nails without it. I do dishes, I type, I'm a mom, so unless I have a great top coat on, my manicure won't even last a day without chipping. Seche Vite is the only top coat that has ever helped my polish last longer than a few days!
It's actually formulated to sink down to the base coat and form one merged, hard shell with your polish. Guaranteed not to yellow while leaving nails silky, stronger and resistant to chipping and peeling. AND at just under $10, its quite a bit cheaper than some other top coats that aren't as glossy, long lasting or good for your nails!
Click here to Buy Seche Vite Fast Dry Top Coat »
View All New Products »