Easy Winged Eyeliner Tutorial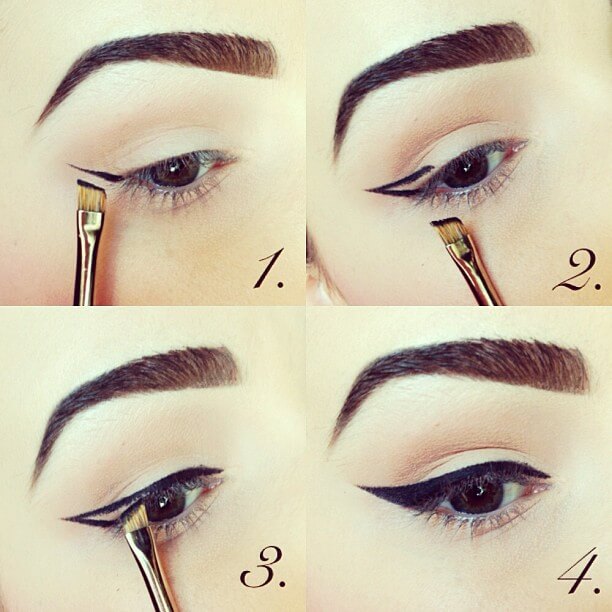 This easy Winged Eyeliner tutorial will help you achieve this dramatic, bold, sexy look in 4 simple steps!
The Steps:
Dip Angled Definer brush into your Gel Eyeliner Pot. Draw a line from the outer edge of your upper lid in the direction of right outside your brow, creating a small "wing".
Draw a line from the tip of your wing towards the inside of your eyelid.
Continue the line to the inner corner of your upper eyelid.
Go out, and flaunt your sexy cat eye!
Get the Look:
* HOT TIP * – For a fun, sexy, bold look, step outside of your comfort zone… don't choose black! Grab another fun color and wing it out.

View Full Makeup Tutorials Gallery »