French Braid Hairstyle Tutorial | Missy Sue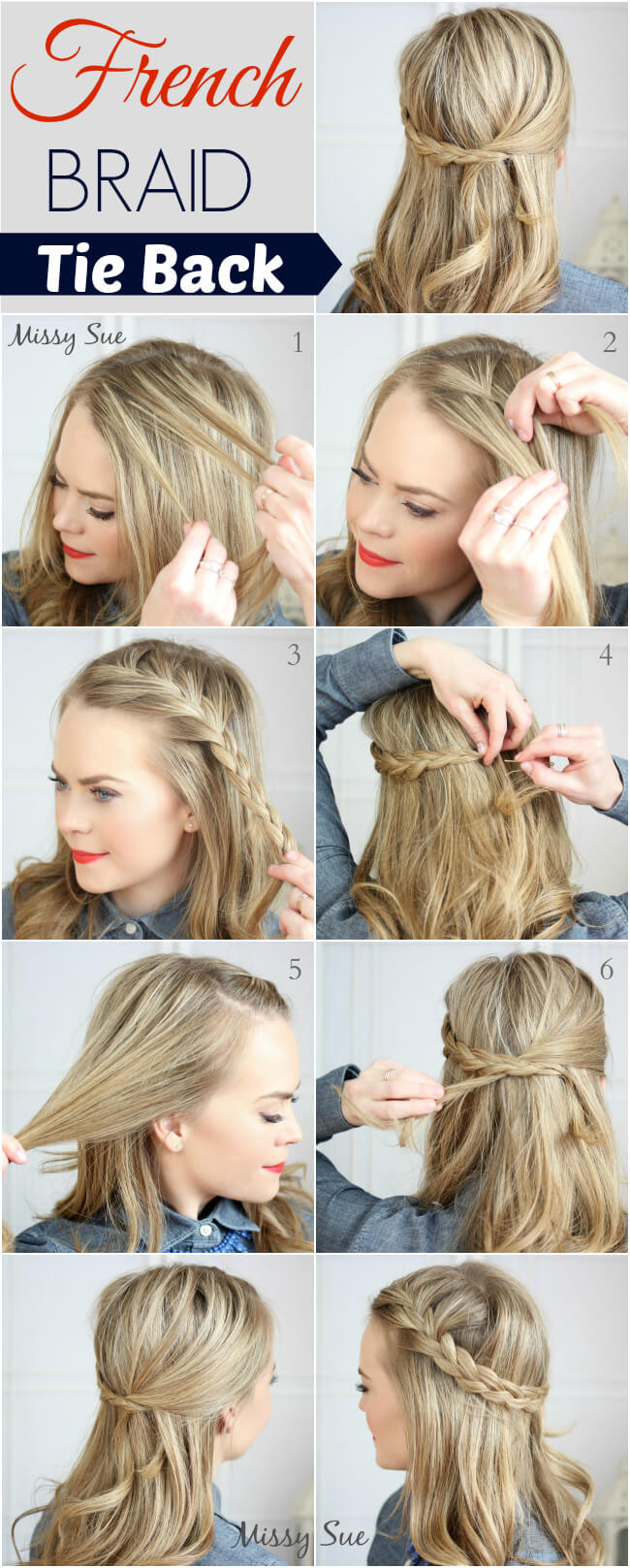 This French Braid Hairstyle Tutorial by Missy Sue gives you a super easy & classy way to wear your hair no matter the occasion! View her written instructions below…
1) Take a section of hair on the heavy side of the part and divide it into three sections.

2) Begin a french braid pulling in hair from both sides.

3) Continue french braiding until it reaches an inch above the ear then continue in a regular braid.

4) Wrap the braid across the back of the head and secure it with a hair pin.

5) Next, take a section of hair on the right side of the head.

6) Wrap the strand over the braid and tuck it down through the braid.

The braid will hold the strand in place so that is how it only uses one hair pin. It is genius!
View Full Hairstyle & Color Tutorials Gallery »