Seahawks Nail Art VS Patriots Nail Art: Superbowl XLIX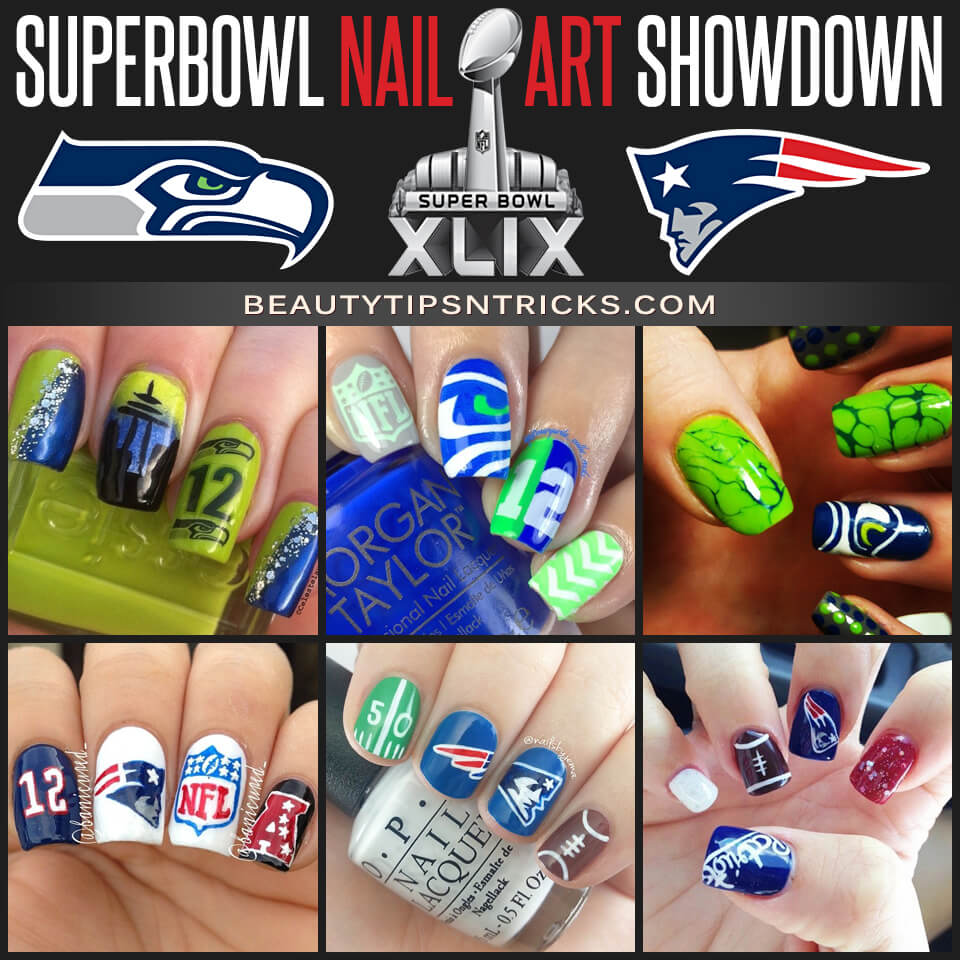 Superbowl XLIX is upon us Beauties!! There's so much controversy surrounding this year's Superbowl that it's easy to lose sight of what's truly important…. the NFL fanicures of course! What better way to support your team than to flaunt their colors & logo right on your nails? Today we have a ton of Seattle Seahawks & New England Patriots nail designs that will hopefully inspire your own fanicures.
Both the Hawks AND the Pats were in the playoffs last year, so be sure to visit our NFL Playoffs Makeup Tutorials & NFL Playoffs Nail Art Ideas posts to see even MORE ways to sport your team pride this Superbowl Sunday!
Without further adieu, we give you the Seahawks Nail Art VS Patriots Nail Art Showdown!
---
Seattle Seahawks Nail Art
---
Celeste used the Seahawks' signature green & blue gradient as the backdrop for her hand painted Seattle skyline silhouette. Love the glitter accents & '12th Man' water decal!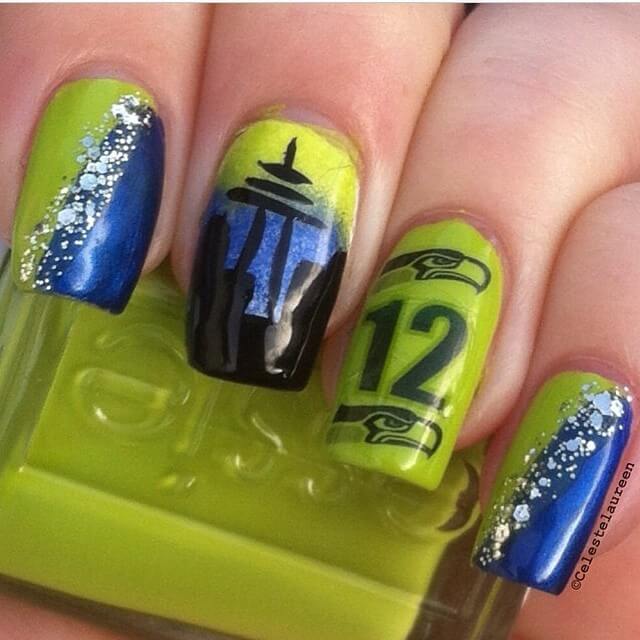 Seahawks Glitter Gradient | Artist Unknown
I found this awesome Seahawks nail design on @djbsqrd's Instagram, but the nail artists wasn't tagged. I'm not sure who created this fanicure, but I love the green glitter & hand painted seahawk eye!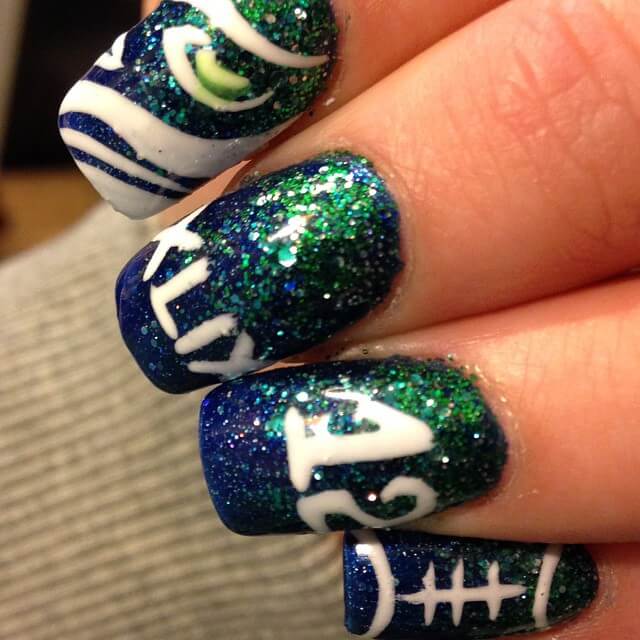 I love the colors & patterns of this design! Gari used nail stamping technique to create the various symbols featured here.