Valentine's Day Nail Art Ideas: Part II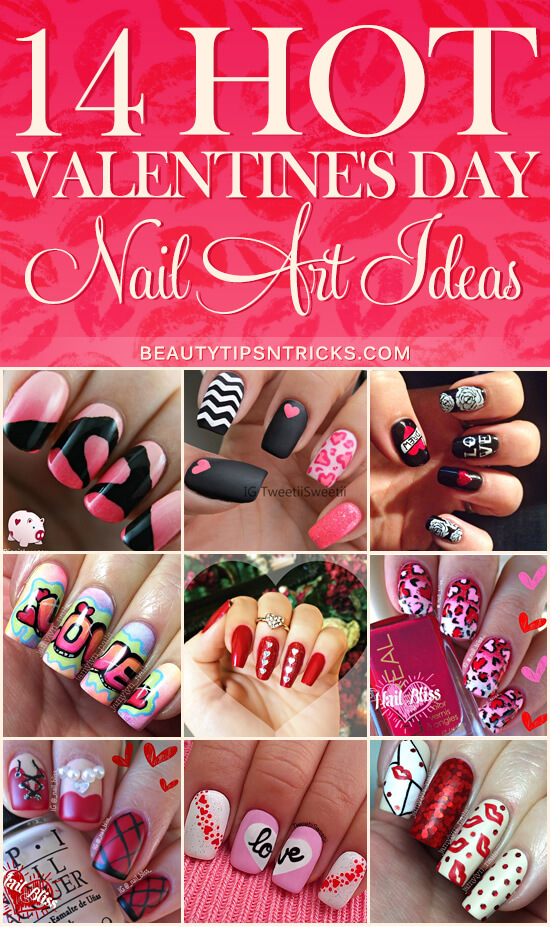 We ladies know our favorite things about Valentine's Day. The attention, feeling special and loved, being treated like the queens we are. One of MY personal favorites about this holiday are all the Valentine's Day nail art ideas I get to find & post! I love the pinks & red nail polishes, the sparkles, the hearts, the cute nail charms… all of it. Below are 14 of the cutest V-Day nail designs that I've found so far this year. Enjoy!
You can also browse around last year's post for even MORE inspiration: Valentine's Day Nail Art Ideas: Part I
I love this design! It's so cute with it's hand painted kisses, strategic red glitter placement, and of course the love letter S.W.A.K.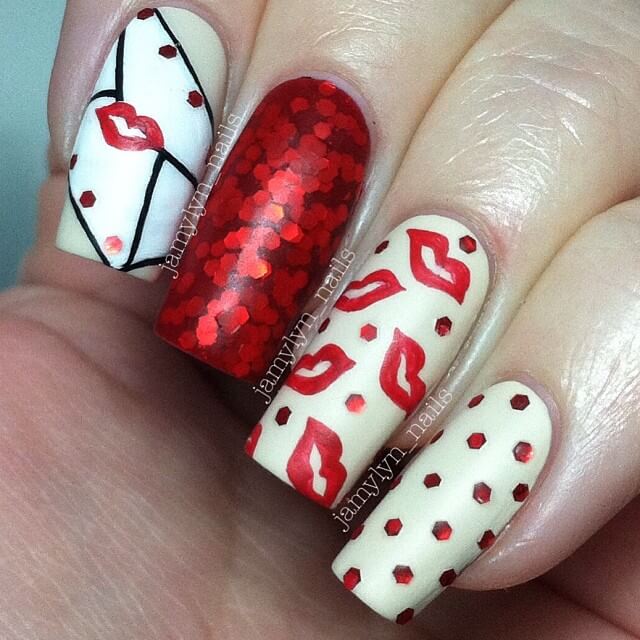 This nail design is so pretty and filled with love… get it? I know, I know. *insert eye roll & groan here* lol My favorite part is the little hand painted hearts & dots!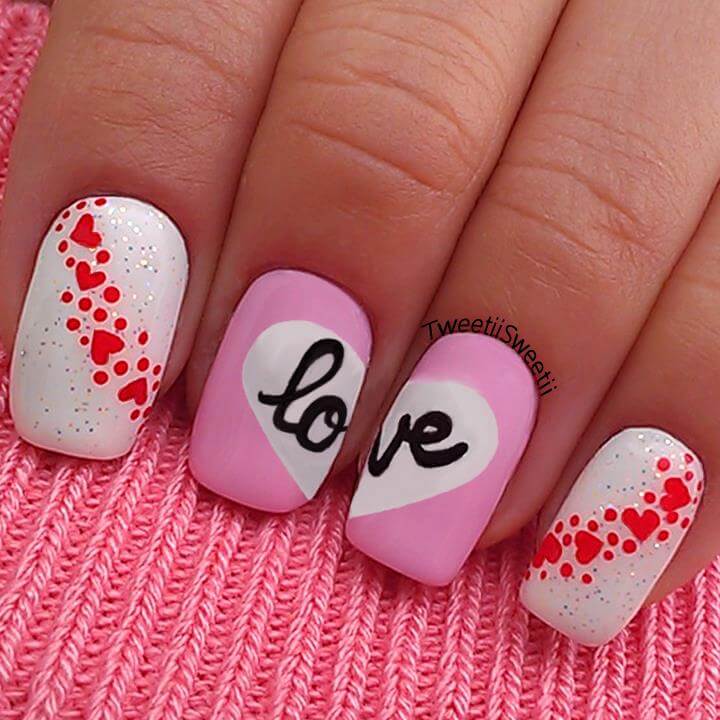 I love Nautical nail designs! Any color will do, any day of the year. I love the soft pink coral & white nail polish with the silver glitter accent nail. The nautical stripes with black heart & crystal nail studs just really bring this design together.