5 Wearable My Little Pony Inspired Makeup Looks
Chances are, if you're here reading this blog, you've at some point (or still ARE) a fan of My Little Pony. I had SO many ponies I can't even begin to remember them all. I had the stable, the ribbons, the minis, the glittery ponies, you name it… it was in my room. I LOVED My Little Pony!! And maybe that's why these wearable My Little Pony inspired makeup looks by MissBeautyAddict make me so incredibly giddy (or should I say giddyup – oooooh the corniness lol I'm sorry).
I've seen tons of My Little Pony inspired makeup over the years, but these really stand out to me because you can really WEAR them, every day if you want! Check out her eyeshadow looks below and let me know in the comments which one(s) are your favorite!

Applejack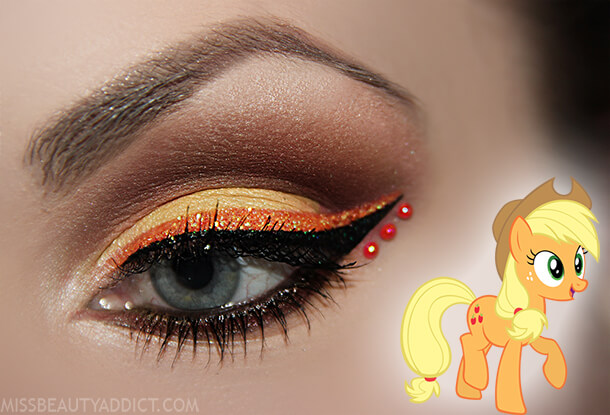 Fluttershy