28 Spooktacular Halloween Nail Art Designs
Fall is my favorite time of year for so many reasons. I love the smells of the leaves, the wood fires, sweatshirts & sweaters, the pumpkin spiced E-VER-Y-THING (yes, I'm one of those people)! But I also love, love, LOVE Halloween & Thanksgiving! One of my favorite things about this time of year is Halloween Nail Art. Here is a large collection of some of the cutest, coolest, most inspiring Halloween nail designs that I've seen so far this year. Enjoy!

NOTE: This is a very image heavy post. Please be patient while all the gorgeousness loads.

Zombie Tinkerbell Nails by @myhandiwork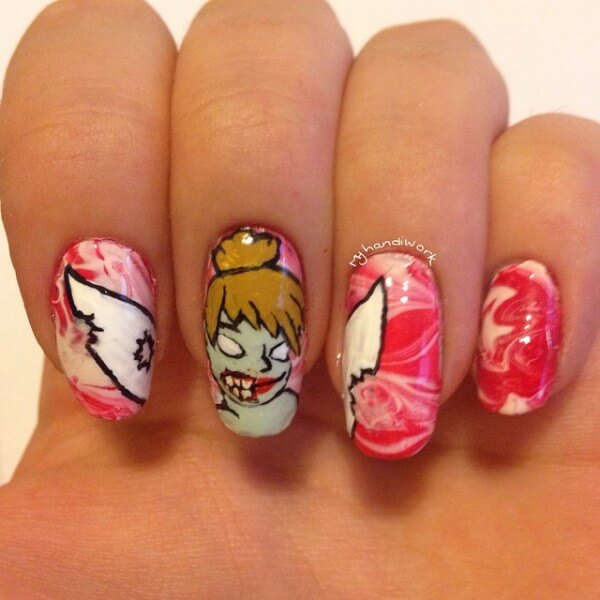 Lavender Black Cat Nails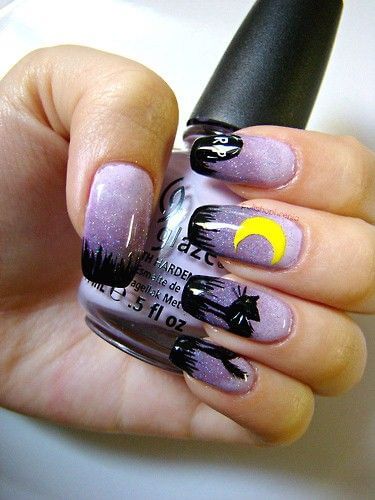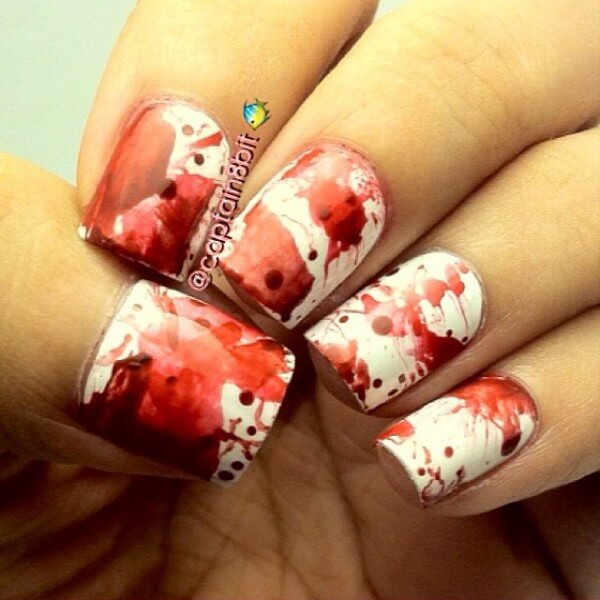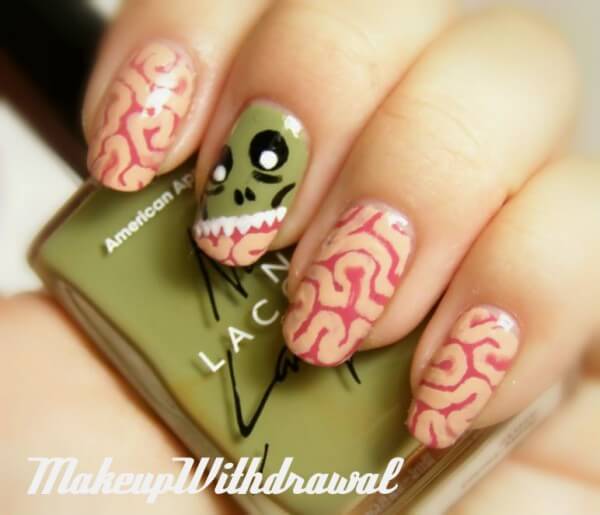 Glow in the Dark Evil Clown Nails by @ohmygoshpolish