Nerdy Nail Designs: 30 Awesome Manis for Geek Goddesses
I have what you might call a slight obsession with nerdy nail designs. I'm a geeky girl through and through PLUS I really love awesome nail designs, so I just amass these huge amounts of cool nerdy manicures. Then I dump them all into one post to share with my fellow geekettes! Be sure to visit my previous post 10 Super Cute Nerdy Girl Nail Designs for even MORE nerdy nail art.
NOTE: This is a very image heavy post. Please be patient while all the gorgeousness loads.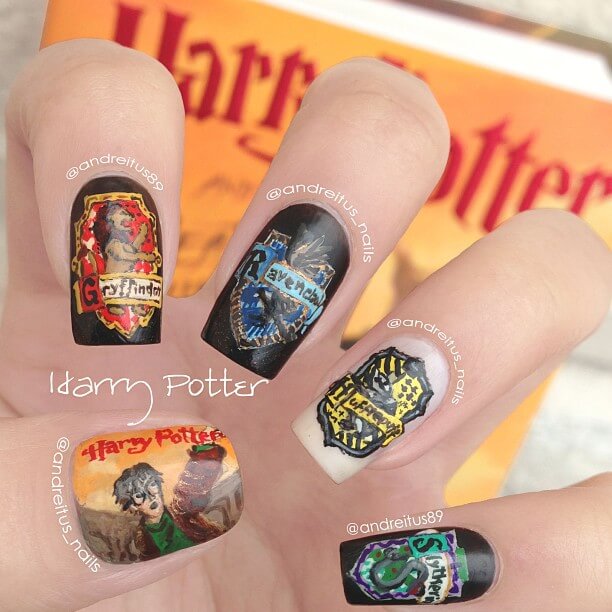 2. The Hunger Games: Catching Fire Nails by @101NailFreak